Basis Theory partners with Nacha to make bank data safe and usable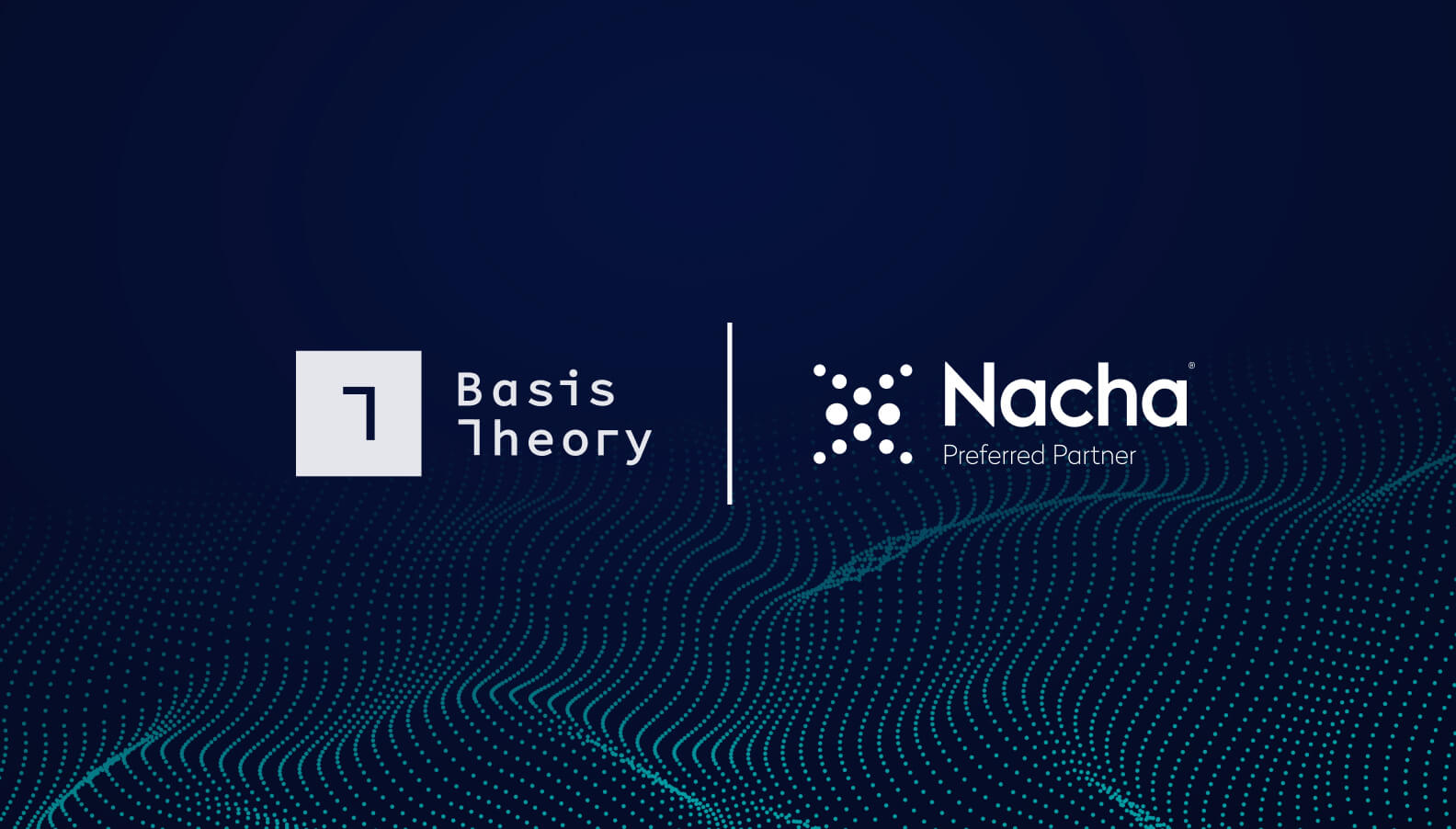 Today, Basis Theory is very excited to announce our Nacha Preferred Partnership for Data Tokenization and Encryption.
For decades, the ACH network has been a backbone for financial services innovation, as a large percentage of "transactions" are ultimately settled via ACH. In June, a new Nacha rule was put into effect that in short states, "If you have a lot of bank account data in your possession, you need to store is securely". Makes sense to us :-)
Many companies, large and small, have consumer and business bank account data sitting "inside their four walls" in plaintext. While the priority has moved to the top-of-the-list for many companies due the the rules change, companies have needed to move away from storing financial data in plaintext for a long time.
Thankfully, Nacha not only makes/enforces rules to keep the network safe — they also partner with best-of-breed companies through the Preferred Partner program ,so network members have access to innovative solutions and options to comply with the rule changes.
We are proud to be a Preferred Partner for Data Tokenization and Encryption. If you are a bank, biller, or processor that has bank data stored in plaintext, we would love to help you. The Basis Theory platform makes your data safe AND usable, and you will secure your data in hours, not months. Our platform is flexible to your needs, so whether you are partnering with other great companies in the ACH Network ecosystem, or working directly with an ODFI, our platform fits your business. We also offer a few options on how we secure the data — we can do it all for you, or your CISO and security team can have full control over key management, key rotation, etc. You can use our current list of approved Reactors for quick integrations to partners for the Account Validation portion of the rules change as well.
It's already completely free to sign up and start using Basis Theory in its entirety. You can also view all of our API docs, SDKs, and guides here. Let us know how we can help you! Feel free to send me a note to bb@basistheory.com if you have questions.