Is Your Payment Provider Holding You Back?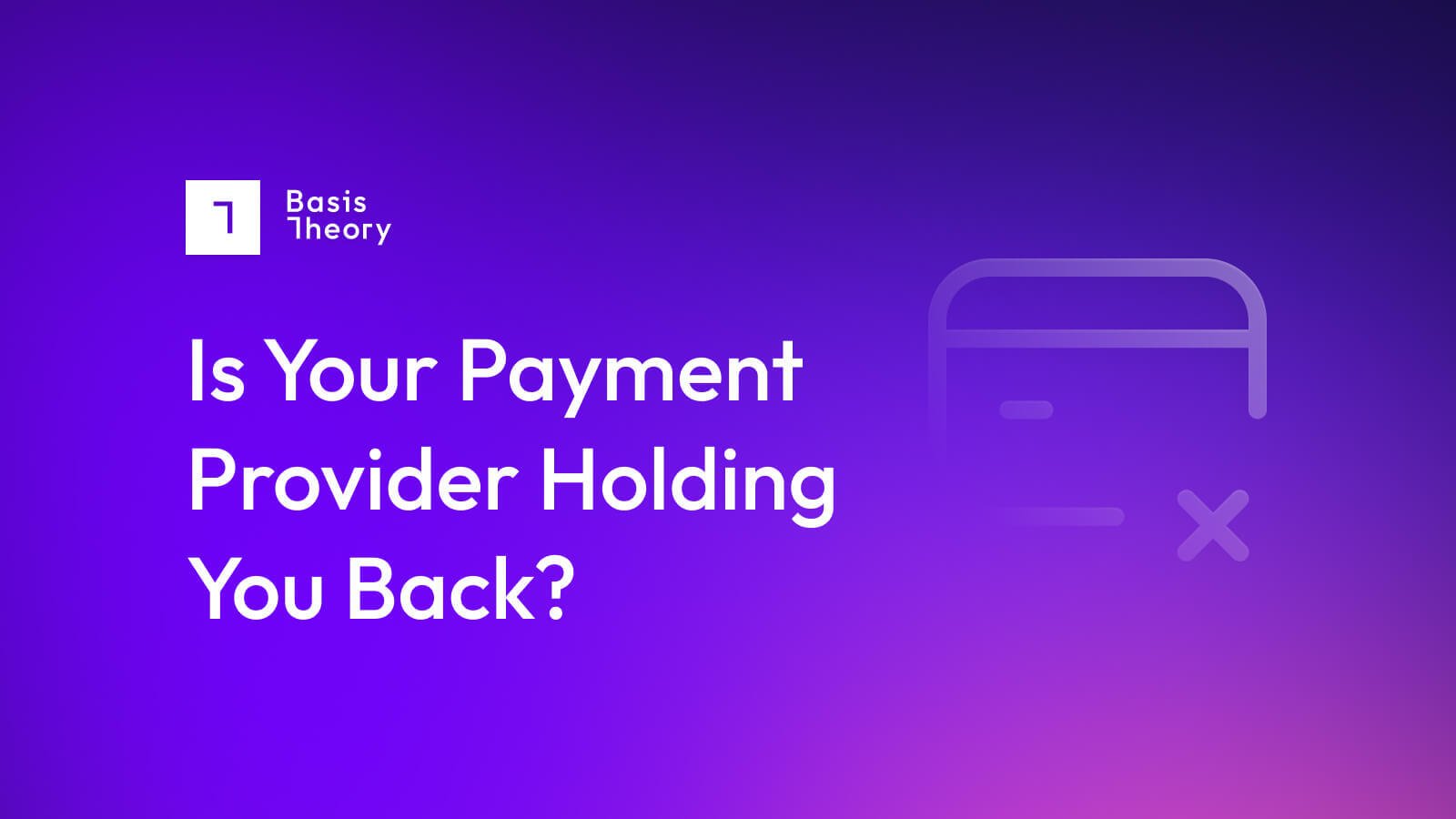 Recently, I had the pleasure of joining Caleb Avery, CEO of Tilled, on a webinar to discuss the current state of payments and data ownership. Tilled is one of our amazing partners that offers payments facilitation as a service (PayFac-as-a-service) and gives customers payments optionality.
We discussed how some of the old-school payment processors can lock you into their platforms, how that model doesn't have your company's best interest in mind, and how you can break free to process payments however you'd like.
Here are some takeaways from our discussion.
Building Redundancies
The risks of a single point of failure in business operations may not have been something people thought about until recently, with the Silicon Valley Bank fallout. While this triggered many organizations to build redundancies by adding new banking partners, it opened the eyes of many to all the single points of failure they currently have.
A single payment partner is no different, and by using only Stripe or Worldpay, organizations open the door for many single-point-of-failure issues.
The Payments Status Quo - Why is this a problem?
I remember several years ago when I headed North American sales at Klarna. I spoke with a merchant that wanted to leave Worldpay and switch to a new payment provider. However, after reviewing this merchant's Worldpay contract, we discovered the data and tokens actually belonged to Worldpay. That's right - this merchant, who spent the time, money, and resources to acquire customers, didn't own its data.
This merchant had to pay Worldpay millions of dollars just to buy back the tokens and gain ownership of the data. Then, the migration to the newer payment processor took another 9 months just to go live.
In another more recent case, a Tilled customer struggled to transfer their tokens away from Stripe and over to Tilled in an arduous game of telephone that lasted nearly 6 months. This was 6 months of development time, resources, and manual work that could have been used to grow the product all because Stripe owned their data.
And here's the thing - these cases aren't unique. These old school payments companies intentionally created vendor lock-in at the expense of merchants. And, in this competitive landscape, if a company's sole retention strategy is to lock people into its product - they've already lost.
Most organizations crave the flexibility of choice and want to build a customer-first product their end users will love. They should work with partners that have this same philosophy.
The Evolution of Payments
When payments first started going digital, Stripe broke into the space by simplifying a complex payments process. While other payment processors were difficult to integrate, Stripe quickly brought on a lot of customers because it is easy to use and has best-in-class developer documentation.
The distribution model in those days was simple: the product that was easiest-to-use, won.
However, in this new day of payments, that differentiator doesn't stand out like it used to. Software companies expect more from their payment processors than they used to.
These companies want payment experiences that offer:
A great customer experience
The ability to monetize payments
An easy-to-integrate API
Turnkey user interfaces
Ownership of their data
While Stripe and Worldpay fall short here, both Tilled and Basis Theory built the foundation of our products using many of these same principles.
Should you Move away from Stripe and Worldpay?
Both Caleb and I constantly see a few reasons come up as to why a customer chooses to leave the old-school payment processors:
Redundancy: Having a backup payment processor is just good business practice. This also opens the door for smart payment routing and cascading payments, and can ensure a larger percentage of payments process effectively.
Building payments internally: Many companies want to manage the payments piece internally, not through a third party. Basis Theory gives customers ownership of their data, allowing them payments optionality and in-house payment solutions. Likewise, Tilled does a great job of providing resources to help an organization's internal Payments team understand payments, even if they don't use Tilled.
Pricing - There are cheaper alternatives these days with more features that also won't charge companies for any overages.
Take ownership over your data
The lesson in all of this is to bring your data in house. This gives your organization more flexibility, choice, and freedom to build a competitive product that can succeed in the market. And, it can save you some significant headaches like the horror stories Caleb and I hear all the time.
If you're ready to discuss what ownership of your data might mean for your business, contact us. Both the Basis Theory and Tilled teams believe in data portability; we won't hold your data hostage like some other providers, and we'll even give you the resources to move your data easily.
Want to watch the full recording of my conversation with Caleb? You can access it here.