Reveal: Unlock Unmistakable User Experiences with Sensitive Data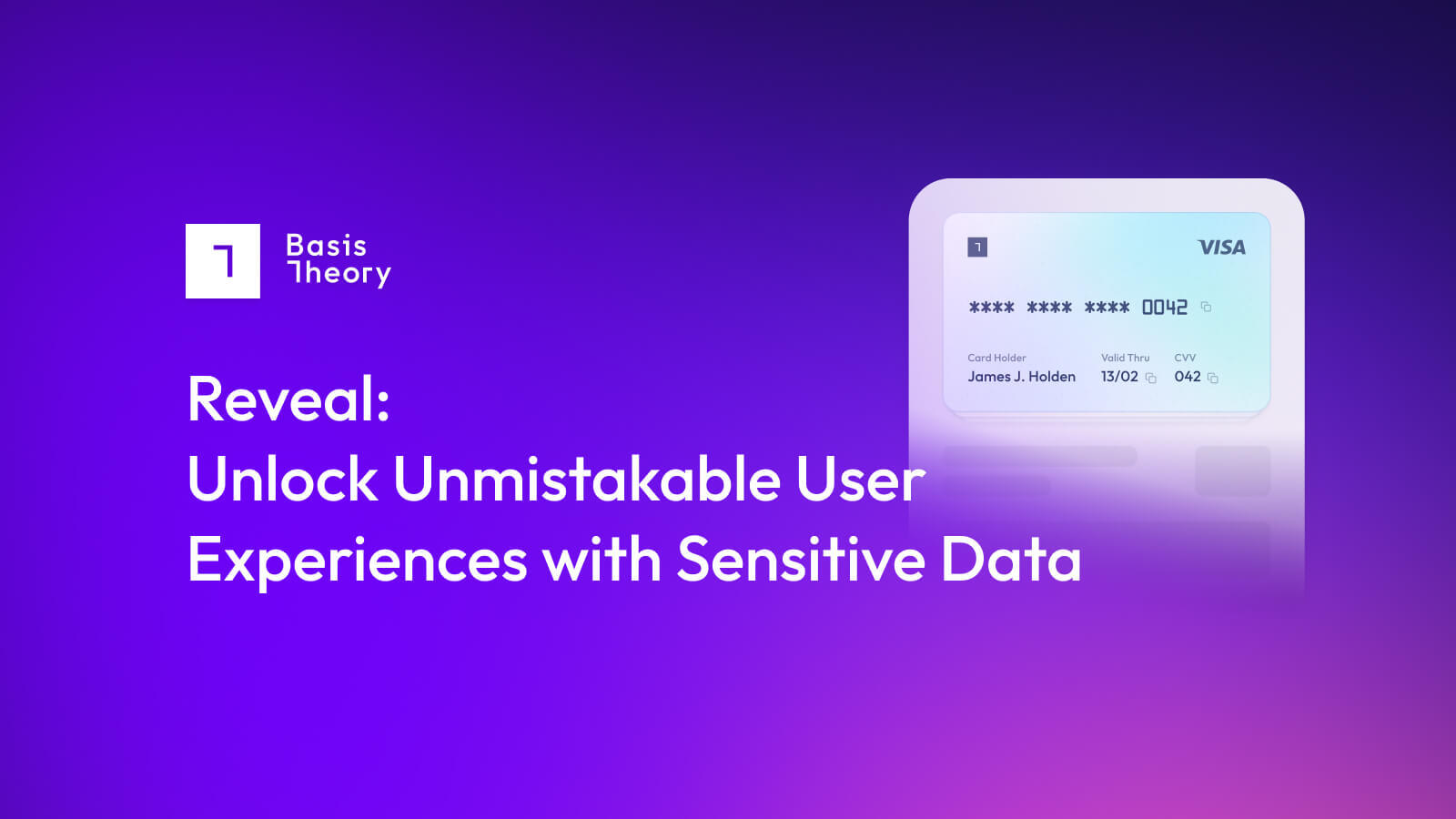 We launched Basis Theory Elements late last year to provide developers and designers a fast, dynamic, and secure option to seamlessly collect information from within their applications without exposing their systems to the underlying sensitive data.
Almost immediately, we heard from customers that they would also like to show sensitive data, especially credit card data, within their mobile and web apps without exposing their systems. In the case of card data, this also prevents those systems from coming into scope for PCI compliance.
Above all, customers wanted to be able to build modern, device-independent, user-friendly experiences, not the rigid and confusing interfaces so many financial apps are saddled with.
That's why we're excited to announce the launch of Reveal, a way to flexibly store and share sensitive data, including credit card information.
Create Unique User Experiences with Reveal
Reveal leverages Basis Theory's Elements UI to create visually stunning and interactive displays available in React, JavaScript, iOS, and Android SDKs. And, just like with Elements, this data is tokenized, so it is stored and secured when not in use.
The Reveal feature helps companies customize their users' experience with an easy-to-use software development kit (SDK) and a responsive design without bringing their systems under regulatory scope. Development teams can create unique designs, layouts, and structures for their products or even add animated graphics and logos. This flexibility is made possible by reducing the footprint of the iframe to the actual data field rather than customizing the CSS for preset fields.
As with all Basis Theory features, Reveal takes care of the details around security and compliance so that your developers can focus on the user experience. When a Reveal Element is used, the SDK initiates a Session through Basis Theory Access Controls. The Session limits the time and data access granted to that user interaction over web or mobile. Restricting public applications' access to token data reduces the risk of unauthorized access by untrusted parties and keeps your application in compliance.
Unlocking Options for Card Issuers
This means that the credit card issuers who inspired the feature are no longer constrained by the design choices their issuing partner made, and can show virtual cards in any user flow in whatever format they like.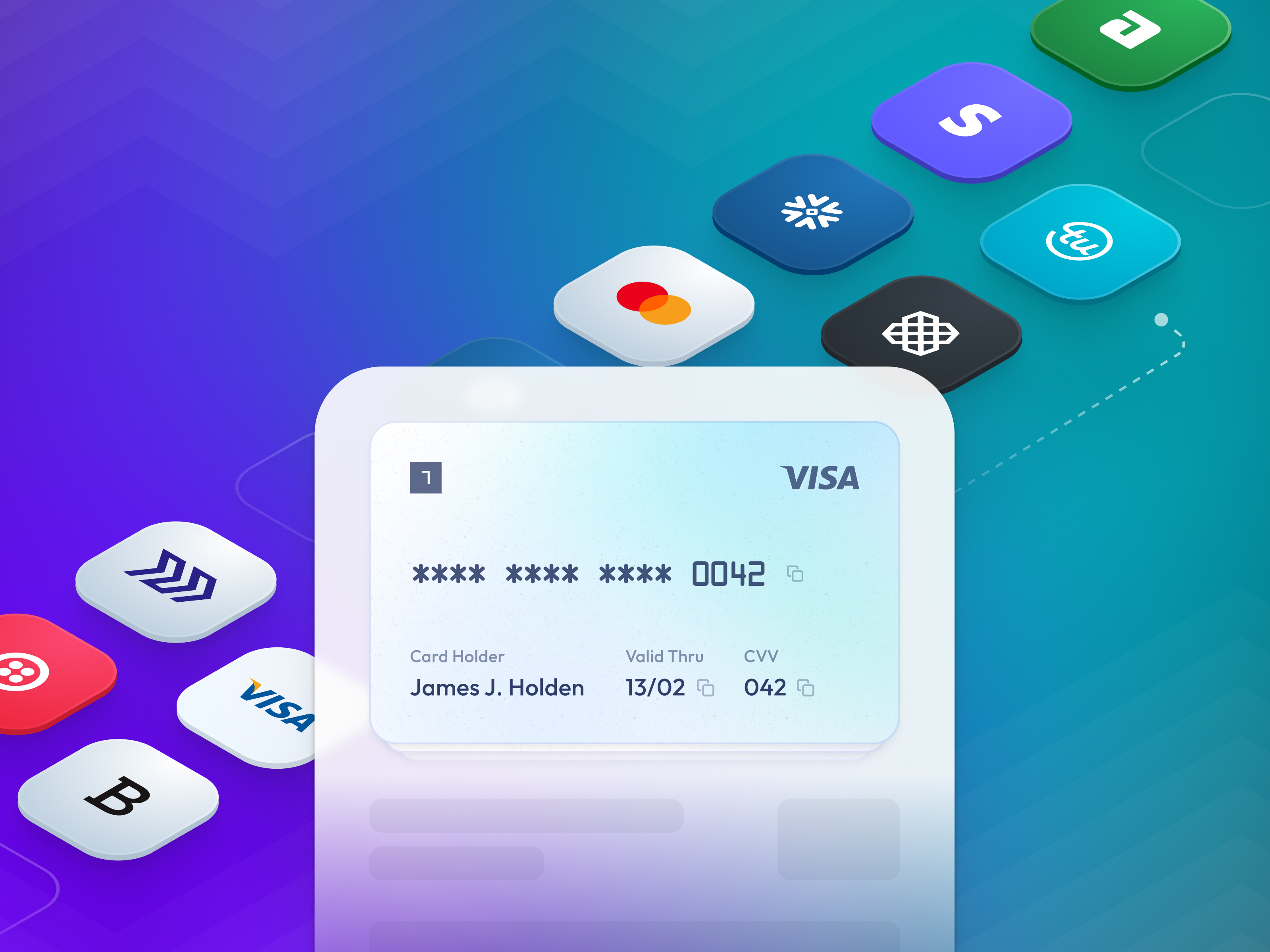 Card data under PCI-scope includes PAN, expiration dates, or CVC codes if needed, and the way this data is presented can be fully customizable and seamlessly integrated into the issuers' platforms, creating a smooth experience for end users. Issuers can create experiences that reveal cardholder data (CHD) to their customers and allow them to quickly view or use the sensitive data - all while keeping their applications out of PCI scope.
In addition, we added functionality that allows end users to copy the card data into other e-commerce fields. This saves users the hassle of inputting the 16 digit PAN plus expiration date and CVC and it reduces declines by preventing the end-user from accidentally mistyping the card information.
Getting Started with Reveal
Leveraging Reveal gives our customers more power and opportunities to generate revenue, facilitate payments, and go to market quickly by enabling their teams to focus on innovation instead of compliance. To get started trying the functionality you or your team can go through the guide in our documentation.
If you are working with Basis Theory for the first time, a good place to start understanding how to use the platform is our blueprint for issuing and revealing credit cards in your mobile app or web. Learn how to vault your card data for every new card issued and how to display them natively in your medium of choice.
We're excited to see how development teams use Reveal to create visually stunning and interactive experiences in their websites and applications.